BCIL in the News
Baker's reform proposals would make big change to MassHealth
July 13 2017

Late-in-the-game proposals from Charlie Baker's administration attempted to rein in state budget costs by reducing MassHealth enrollment eligibility.On Friday July 7, state lawmakers voted against the proposals reducing MassHealth eligibility for many families (as well as a proposal that would establish a new dental provider type), but supported a fee on employers to help pay for state health care costs. The budget now goes to Gov. Baker to sign or send back.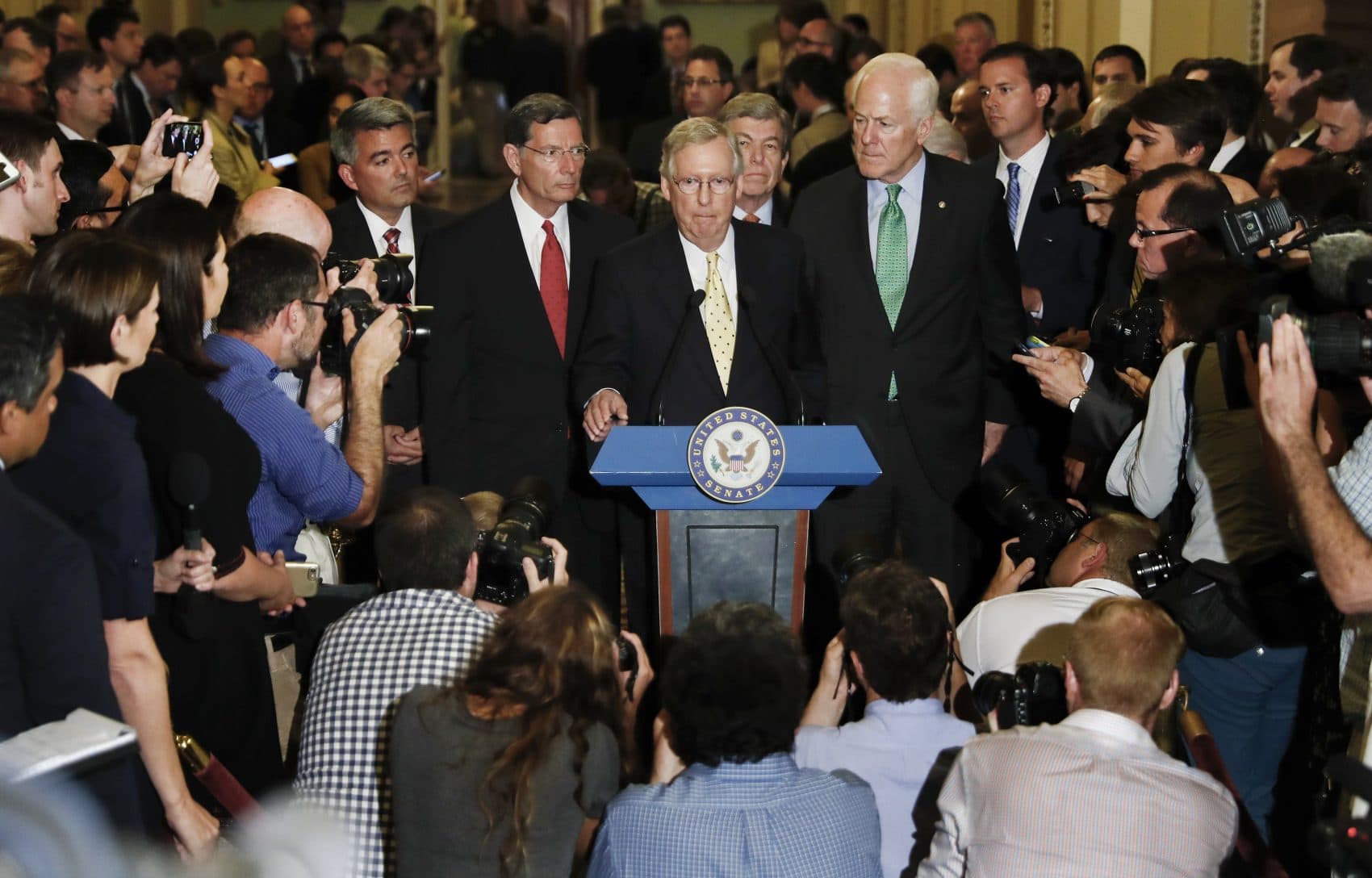 Saluting The Caring Force – Forman a Strong Advocate for Access
May 2016   The Provider  –  Advocate is more than a job title to Andrew Forman; it's a mission and a responsibility.

Forman, a senior disability advocate, has been with the Boston Center for Independent Living (BCIL) since 2001. He assists people in obtaining and maintaining benefits, including from Social Security, MassHealth, the Supplemental Nutrition Assistance Pro­ gram (SNAP} and the Department of Transitional Assistance.

He conducts a twice-monthly housing workshop informing consumers how to obtain subsidized housing and also hosts a cable TV show on disability issues. He is also active in the Employment Advocacy Group, promoting gainful employment for people with disabilities.

"I believe that people with disabilities should be treated with the fairness and dignity that they deserve," says Forman, who is legally blind. "And that discrimination, in all its forms, needs to end."

It is a message he has delivered be­ fore. Several years ago, Forman was an individual plaintiff in the class-action lawsuit against the MBTA, in which BCIL also was an organizational plain­ tiff, to seek compliance with the Americans with Disabilities Act.

The 2006 settlement with the T has produced hundreds of millions of dollars in improvements that have made public transportation more accessible to individuals with disabilities.

"Andy is a tireless and consistent advocate," said BCIL Director of Services Sally English, Forman's supervisor. "He brings knowledge, passion and organization to his work. One of the things that I appreciate about Andy is that not only is he willing to support his consumers, he is also willing to assist other staff in expanding their knowledge of benefits and services."

Forman holds a Bachelor of Arts degree in communications from Curry College.
Get Paratransit Up to Speed
March 6 2016

THERE ARE TOUGH commutes, and then there's Jerry Boyd's commute. To get to his office at the Social Security Administration on High Street from his home in West Roxbury, Boyd relies on The Ride, the MBTA's door-to-door service for people with disabilities. Sometimes it's on time, sometimes it's early, sometimes it doesn't show up at all. "When The Ride works, it's great. When it doesn't work, it is terrible — but for people like me, it is always essential," Boyd says.

Boyd, who has cerebral palsy, has been reliant on The Ride for the past 25 years and seen the service through ups and downs. "More and more they treat you like a UPS package rather than a person," he says.
EAC Holds Public Hearing on Accessible Voting to Hear from Voters with Disabilities
April 27, 2016

BOSTON, MA – Members of the U.S. Election Assistance Commission (EAC) held a public hearing today to receive testimony from election administrators and voters with disabilities about accessible voting and the progress made since passage of the Help America Vote Act of 2002 (HAVA).  HAVA requires that individuals with disabilities be given the same opportunity to vote freely and independently as all other voters.
Transit systems eye Uber, Lyft for savings on the disabled
April 10 2016

BOSTON — Several U.S. transit systems looking to defray costs of providing services for the disabled are weighing partnerships with Uber and Lyft, unsettling some advocates who note that ride-hailing services have themselves faced criticism over accessibility.Paratransit, better known under names like "The Ride," ''Access-a-Ride," or "Dial-a-Ride," is required under the 1990 Americans with Disabilities Act. But the costs, which include door-to-door pickup and drop-off, can be steep.