BCIL in the News
BCIL Statement as related to the White Supremacist Events in Charlottesville, VA on August 11, 2017
The Boston Center for Independent Living is deeply saddened by the bigotry, racism, and hate that was displayed this past weekend in Charlottesville, VA and condemn those who incited this violence.

As an organization formed by those who have been marginalized and discriminated against, we celebrate our diversity in race, disability, sexual orientation, religion, and economic status amongst the many intersectional beauties of the staff and consumers we serve.  We seek accessible and inclusive communities.  We believe in the peaceful right to assemble in protest, as we often do, but cannot tolerate racism, hate and violence. It is not welcome at the Boston Center for Independent Living or the communities we serve!

Collectively, as disability rights advocates and activists we will continue to work to combat racism, discrimination and hate in a non-violent way, and celebrate the intersectional diversity that surrounds us, and seek equality and justice for all.

BCIL is a 501(c)(3) non-profit organization that has provided services to people with disabilities since 1974, when it became the second independent living center in the country. The organization was created by people with disabilities seeking full integration into society. BCIL accomplishes this by empowering people of all ages with a wide range of disabilities with the practical skills and self-confidence to take control over their lives and become active members of the communities in which they live. At the same time, BCIL engages in advocacy and community organizing to promote access and change within society.

The Boston Center for Independent Living is a frontline civil rights organization led by people with disabilities that advocates to eliminate discrimination, isolation and segregation by providing advocacy, information and referral, peer support, skills training, PCA services, and transitional services to enhance the independence of people with disabilities.
Battles in Boston and D.C. to Protect Health Coverage
July 27 2017

BOSTON – Bay Staters with disabilities are fighting battles on two fronts this week, to protest possible budget cuts and protect critical health coverage, both in Massachusetts and in D.C. The Trump administration has proposed steep cuts to Medicaid and opened the door for states to cut so-called "optional services" that can be critical lifelines for people with disabilities. Boston Center for Independent Living Director Bill Henning was among several people arrested by Capitol Police in D.C. ...
Baker's reform proposals would make big change to MassHealth
July 13 2017

Late-in-the-game proposals from Charlie Baker's administration attempted to rein in state budget costs by reducing MassHealth enrollment eligibility.On Friday July 7, state lawmakers voted against the proposals reducing MassHealth eligibility for many families (as well as a proposal that would establish a new dental provider type), but supported a fee on employers to help pay for state health care costs. The budget now goes to Gov. Baker to sign or send back.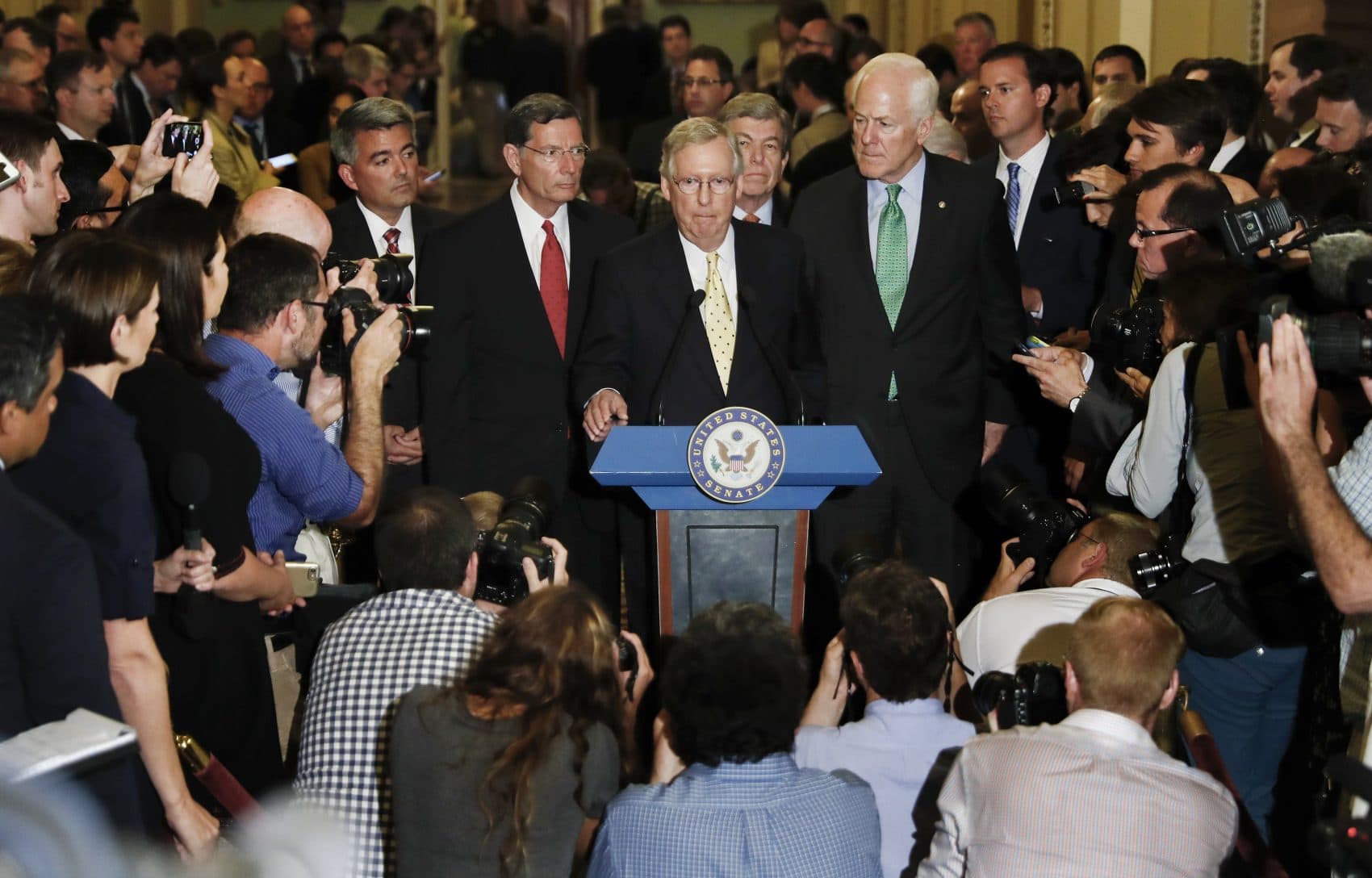 Saluting The Caring Force – Forman a Strong Advocate for Access
May 2016   The Provider  –  Advocate is more than a job title to Andrew Forman; it's a mission and a responsibility.

Forman, a senior disability advocate, has been with the Boston Center for Independent Living (BCIL) since 2001. He assists people in obtaining and maintaining benefits, including from Social Security, MassHealth, the Supplemental Nutrition Assistance Pro­ gram (SNAP} and the Department of Transitional Assistance.

He conducts a twice-monthly housing workshop informing consumers how to obtain subsidized housing and also hosts a cable TV show on disability issues. He is also active in the Employment Advocacy Group, promoting gainful employment for people with disabilities.

"I believe that people with disabilities should be treated with the fairness and dignity that they deserve," says Forman, who is legally blind. "And that discrimination, in all its forms, needs to end."

It is a message he has delivered be­ fore. Several years ago, Forman was an individual plaintiff in the class-action lawsuit against the MBTA, in which BCIL also was an organizational plain­ tiff, to seek compliance with the Americans with Disabilities Act.

The 2006 settlement with the T has produced hundreds of millions of dollars in improvements that have made public transportation more accessible to individuals with disabilities.

"Andy is a tireless and consistent advocate," said BCIL Director of Services Sally English, Forman's supervisor. "He brings knowledge, passion and organization to his work. One of the things that I appreciate about Andy is that not only is he willing to support his consumers, he is also willing to assist other staff in expanding their knowledge of benefits and services."

Forman holds a Bachelor of Arts degree in communications from Curry College.
Get Paratransit Up to Speed
March 6 2016

THERE ARE TOUGH commutes, and then there's Jerry Boyd's commute. To get to his office at the Social Security Administration on High Street from his home in West Roxbury, Boyd relies on The Ride, the MBTA's door-to-door service for people with disabilities. Sometimes it's on time, sometimes it's early, sometimes it doesn't show up at all. "When The Ride works, it's great. When it doesn't work, it is terrible — but for people like me, it is always essential," Boyd says.

Boyd, who has cerebral palsy, has been reliant on The Ride for the past 25 years and seen the service through ups and downs. "More and more they treat you like a UPS package rather than a person," he says.